We are looking for the perfect fit….
Wanted:  Sunday 12 noon to 6pm shift, plus a "Floater" LMT willing to pick up shifts on an as-needed basis.  Possibility of shifts available every week, covering for therapists who are taking time off.
Join our award-winning team, voted Best Massage Therapists for 2015, 2016 and 2017 by Reader's Choice Awards.
Contact Us or send resume and cover letter to massageconnections@gmail.com
---
Massage Therapy Connections loves continuing education.  
Check out these classes sponsored by MTC!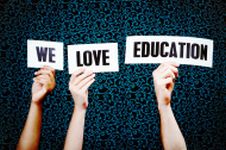 ---
In July and August 2017, MTC sponsored two CE classes for LMTs:
Lymphedema Certification with Norton School of Lymphatic Therapy
and
Learn to Effectively Treat Pain with Medical Massage with Dr. Ross Turchaninov
---
Check back soon for info about more CE hands-on
classes being sponsored by MTC in 2018!
Dr. Ben Benjamin in May 2018!
In sports medicine/muscular therapy private practice since 1963, Dr. Benjamin is the founder of the Muscular Therapy Institute in Cambridge, MA. As an educator and author, he has conducted seminars and workshops across the country, served as an instructor and trainer in a variety of settings, and written several books and countless articles. His books include: Listen to Your Pain: The Active Person's Guide to Understanding, Identifying, and Treating Pain and Injury; Are You Tense?: The Benjamin System of Muscular Therapy; and Exercise Without Injury.
His professional training and education spans more than three decades. He earned a Ph.D. in Sports Medicine at Union Graduate School; a Bachelor of Professional Sciences at Empire State College; and studied assessment techniques in Orthopedic Medicine with the well-known British Physician, James Cyriax, M.D.
Dr. Ross returns in August 2018 for another Medical Massage Class!
Dr. Turchaninov graduated with honors from the Odessa Medical School in Ukraine in 1982. He was admitted to the residency program of the Kiev Scientific Institute of Orthopedy and Rehabilitation, which he completed in 1985.  After his residency, he worked as a physician at the Clinical Hospital of Department IV of the Ukrainian Ministry of Public Health.
From 1986 to 1988, he worked as a supervisor of the rehabilitation program for the Ukrainian Ministry of Public Health. During these years, he also worked with the medical team of the relief effort following the Chernobyl nuclear plant disaster.
From 1988 to 1992, Dr. Turchaninov worked as a senior scientific researcher at the Kiev Scientific Institute of Orthopedy and Rehabilitation.
In 1989, Dr. Turchaninov obtained his PhD degree in medicine, and in 1990, graduated from the Kiev Scientific Institute of Orthopedy and Rehabilitation's manual therapy and medical massage programs designed for physicians.
In 1992, Dr. Turchaninov was invited to work in rehabilitation centers in New York City and Scottsdale, Arizona, as head of their medical massage program.
In 1998, he founded the publishing company Aesculapius Books. He lectures in the U.S. and abroad on issues of manual therapy and medical massage, and is regularly invited to speak at American and international conferences.
Dr. Turchaninov is author of more than 40 scientific papers and other publications in European and Amercian medical journals. He is author of three major textbooks:Medical Massage, Volumes I and II, and Therapeutic Massage: A Scientific Approach, and is founder and editor of Journal of Massage Science.