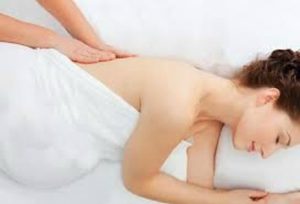 During pregnancy, a woman's body goes through incredible changes that can increase levels of stress and anxiety, as well as overall discomfort and even pain. For women who are pregnant,  massage therapy can be profound in helping them have a more comfortable pregnancy, especially when it is received on a regular basis.
More women now understand that massage therapy is an important part of their health care, especially during pregnancy.  In addition to providing the best possible care for our patients, we also offer affordable pricing options in order to encourage more frequent visits.
Pregnancy is a condition that has its own set of massage contraindications, as well as the need for special positioning.  Therefore, it is important that the therapist your patient sees is properly trained.  At Massage Therapy Connections, we currently have 5 Certified Prenatal Massage Therapists on our team.  Certified therapists have received training beyond regular standards, and understand how to address specific pregnancy needs.  Each of these therapists also has extensive training in Medical Massage, giving them the expertise they need to help patients who are experiencing pain.
Many studies have been done on the benefits of Prenatal Massage.  Some of the benefits include:
Increased lymphatic drainage and reduced edema
Increased relaxation
Reduced levels of stress and anxiety
Reduced chronic tension and pain
Better sleep
Reduced sciatic nerve pain
Prenatal Massage increases lymphatic drainage and reduces swelling by using long strokes in the direction of drainage.   Three of our Certified Prenatal Massage Therapists are also certified in Manual Lymphatic Drainage,  which can be extremely helpful to patients with edema.
The kneading stokes used in massage have been proven to reduce muscular tension.  For pregnant women with Sciatica, the decrease in muscular tension in the low back and hips takes additional pressure off of the sciatic nerve, lessening symptoms. Specific Medical Massage protocols for Sciatica can also be used in the Prenatal Massage session.
Your patients can receive $20 OFF their first visit when they tell us their doctor referred them!  Package rates are also available to your patients that are not advertised on our website!
Download the following document to print for your patients who have questions about Prenatal Massage.