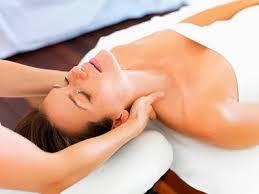 More people today are realizing that massage therapy is not a luxury, but rather a part of healthy living.  Regular, therapeutic massage not only helps balance our nervous system, but aids in the prevention of unwanted injuries and aches and pains.
Research has been done on the positive effects massage therapy has on many of the body's systems, including cardiovascular, lymphatic, central and peripheral nervous systems, the respiratory system, skeletal system, and of course the muscular system.
Documented benefits include:
Reduced levels of stress
Better sleep
Reduced pain
Increased circulation, both of blood and lymph
Enhanced breathing
Decreased muscular tension
Decreased joint degeneration when the muscles are in better balance
Encompassing Swedish, Deep Tissue and Focused Massage sessions, Therapeutic Massage provides many benefits and can be tailored to the goal of each individual session.  Our three categories of therapeutic massage are aligned with different goals and also take into consideration each client's personal preferences.
Swedish Massage:  Meant for overall relaxation and stress relief.  This massage can be done with light, medium or firm pressure.
Deep Tissue Massage:  Intended to affect deeper layers of tissue with the use of additional pressure applied in a slow and intentional manner.
Focused Massage:  For the person with some "problem areas" to be worked out, but who does not necessarily need Medical Massage.